---
Reconciling Scripture
Usually skeptics point out that the Bible contains errors, discrepancies and contradictions that cannot be resolved. These charges may involve logical fallacies such as argument from ignorance, argument from emotion, special pleading, wishful thinking and argument from personal incredulity. Those who take the time to study the verses-in-question and take context into consideration, can discover that alleged discrepancies are resolvable. This webpage is a "one-stop-shopping" site of scholars who have addressed this very topic. We invite sincere researchers to peruse this material carefully with the same standards as they would any historical document.
---
Anderson, Sir Robert
(1841-1918)
Scotland Yard official. Read about Anderson here.
WORKS
The Bible and Modern Criticism, with a preface by the Right Reverend Handley C. G. Moule. 5th edition. London: Hodder and Stoughton, 1905. xvi, 281, 1 pp.
A Doubter's Doubt about Science and Religion or In Defence: A Plea for the Faith. Third edition. Pickering & Inglis, 1924. 176 pp.
The fetich of "modern criticism" seems to have a sinister influence even on scholars of eminence. The Samaritan Bible is conclusive proof that the "critical hypothesis" of the origin of the Pentateuch is absolutely untenable. And its acceptance by the Higher Critics is proof of their utter incapacity in dealing with evidence.
And this leads me to say with emphasis that the grounds on which these men claim the the "Higher Criticism" as their own peculiar province are as futile as are their arguments in its support. The language of the incriminated books has very little bearing on the issues involved; and in the case of the Pentateuch its testimony is against the critics. The problems of the controversy fall within the sphere, not of philology, but of evidence. And this being so, a Professor of Theology or of Hebrew, as such, has no special fitness for dealing with them. "As such" I say, for of course a knowledge of languages and of Biblical literature is not a disqualification. But experience abundantly proves that the pursuit of studies of that character creates no fitness for handling problems of evidence; and these should be left to men who by training and practical experience are qualified for the task. Proofs of this, both numerous and striking, might be culled from the controversy respecting the genuineness of the Book of Daniel. But I have published so much on that subject elsewhere, that I will not introduce it here.
---
Ankerberg, John
(1945- )
President and founder of The Ankerberg Theological Research Institute. Read about Dr. Ankerberg here.
WORKS
---
Answering Islam
(Fl. 21st Century)
<!IMG SRC="http://www.classicapologetics.com/a/.jpg" HEIGHT=100>
Apologetics ministry. Read about Answering Islam at their website.
WORKS
---
Answers in Genesis
(Fl. 21st Century)
<!IMG SRC="http://www.classicapologetics.com/a/.jpg" HEIGHT=100>
Apologetics ministry. Read about Answers in Genesis here.
WORKS
---
Archer, Gleason L. (Leonard)
(1916-2004)
WORKS
---
Ballard, Peter
(1945- )
<!IMG SRC="" HEIGHT=100>
Australian apologist. Read about Ballard here.
WORKS
---
Barnes, Albert
(1798-1870)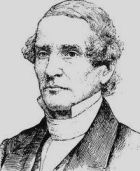 Theologian. Learn more about Barnes here.
WORKS
---
Bennett, Edmund Hatch
(1824-1898)
<!IMG SRC="" HEIGHT=100>
WORKS
The Four Gospels from a Lawyer's Standpoint. Boston: Houghton, Mifflin, 1899. xi, 58 pp.; 18 cm. (TM): In this brief book, Edmund Bennett (1824-1898), a probate judge in New York for over two decades and Dean of the School of Law at Boston University for 23 years, gives an overview of the peculiarities of each gospel, the confirmations of authenticity and veracity of the narratives by small details easily overlooked and not credibly the product of collusion, variations in the gospels, and alleged inconsistencies in the gospels. Though it is by no means a work of deep scholarship, it is a competent and very readable summary of some important points and a model of clear presentation for a nonspecialist audience.
John Warwick Montgomery, editor. "Editor's introduction to this inaugural issue and to Bennett's Four Gospels". Simon Greenleaf Law Review, n. 1. 1981. pp. 1-14.
---
Benson, George
(1699-1762)
<!IMG SRC="" HEIGHT=100>
English minister. Learn more about Benson here. Disclaimer: Though Benson held to Socinian views, his work is often cited by orthodox writers, so he has been included here.
WORKS
The Reasonableness of the Christian Religion, as delivered in the Scriptures. In four parts. Part I. Contains the arguments for the truth of the Christian religion. Part II. The answers to the difficulties and objections proposed by the anti-revelationists. Part III. An interpretation of several texts, which they have perverted. Part IV. A vindication of the three preceding parts. The third edition. London: printed for J. Waugh; and W. Fenner, 1759. Volume 1; Volume 2
---
Blomberg, Craig
(Fl. 21st Century)
Distinguished Professor of the New Testament at Denver Seminary in Colorado. Read about Professor Blomberg here.
WORKS
---
Boettner, Loraine
(1901-1990)
Theologian. Read more about Boettner here.
WORKS
---
Boice, James Montgomery
(1938-2000)
Pastor-teacher. Read more about Boice here.
WORKS
<!A HREF="">Dealing with Bible Problems: Alleged Errors and Contradictions in the Bible. CLC Publications, April 17, 2013, 48 pp.
---
Brown, Michael L.
(Born 1955)
<!IMG SRC="" HEIGHT=100>
Modern Messianic Jewish apologist and host of radio talk show The Line of Fire. Read more about Brown here.
WORKS
A Response to Newsweek on the Bible. Posted January 15, 2015. A response to Kurt Eichenwald, "The Bible--So Misunderstood It's a Sin," posted online December 23, 2014.
Answering Jewish Objections to Jesus. Volume 1 of 5. Grand Rapids Press, Baker Books, 2000.
Volume 2 of 5. Grand Rapids Press, Baker Books, 2000.
Volume 3 of 5. Grand Rapids Press, Baker Books, 2003.
Volume 4 of 5. Grand Rapids Press, Baker Books, 2006.
Volume 5 of 5. Grand Rapids Press, Baker Books, 2010.

---
Chalmers, Thomas
(1780-1847)
Mathematician and lecturer. Learn more about Chalmers here and here
WORKS
Evidence and Authority of the Christian Revelation. 6th edition. Andover [Mass.]: Published and sold by Mark Newman, 1818. (Andover: Flagg & Gould). 172 pp.; 23 cm. Extracts of the first five chapters regarding testimony. Extract, Chapter 3, On the Internal Marks of Truth and Honesty to be Found in the New Testament.

"In other cases, when we compare the narratives of contemporary historians, it is not expected that all the circumstances alluded to by one will be taken notice of by the rest; and it often happens that an event or a custom is admitted upon the faith of a single historian; and the silence of all other writers is not suffered to attach suspicion or discredit to his testimony. It is an allowed principle, that a scrupulous resemblance between two histories is very far from necessary to their being held consistent with one another. And what is more, it sometimes happens that, with contemporary historians, there may be an apparent contradiction, and the credit of both parties remain as entire and unsuspicious as before. Posterity is, in these cases, disposed to make the most liberal allowances. Instead of calling it a contradiction, they often call it a difficulty. They are sensible that, in many instances a seeming variety of statement has, upon a more extensive knowledge of ancient history, admitted of a perfect reconciliation. Instead, then, of referring the difficulty in question to the inaccuracy or bad faith of any of the parties, they, with more justness and more modesty, refer it to their own ignorance, and to that obscurity which necessarily hangs over the history of every remote age. These principles are suffered to have great influence in every secular investigation; but so soon as, instead of a secular, it becomes a sacred investigation, every ordinary principle is abandoned, and the suspicion annexed to the teachers of religion is carried to the dereliction of all that candor and liberality with which every other document of antiquity is judged of and appreciated.

How does it happen that the authority of Josephus should be acquiesced in as a first principle, while every step, in the narrative of the evangelists, must have foreign testimony to confirm and support it? How comes it that the silence of Josephus should be construed into an impeachment of the testimony of the evangelists, while it is never admitted, for a single moment, that the silence of the evangelists, can impart the slightest blemish to the testimony of Josephus? How comes it, that the supposition of two Philips in one family should throw a damp of skepticism over the Gospel narrative, while the only circumstance which renders that supposition necessary is the single testimony of Josephus; in which very testimony it is necessarily implied that there are two Herods in that same family? How comes it, that the evangelists, with as much internal, and a vast deal more of external evidence in their favor, should be made to stand before Josephus, like so many prisoners at the bar of justice? In any other case, we are convinced that this would be looked upon as rough handling. But we are not softy for it. It has given more triumph and confidence to the argument. And it is no small addition to our faith, that its first teachers have survived an examination, which, in point of rigor and severity, we believe to be quite unexampled in the annals of criticism."

On the Miraculous and Internal Evidences of the Christian Revelation. Books I and II. New York: Leavitt, Lord, & Co.; Boston: Crocker and Brewster, 1836. Books III and IV. New York: Robert Carter, 1840. From The Works of Thomas Chalmers.
---
Chandler, Walter M. (Walter Marion)
(1867-1935)
Congressional representative. Read more about Chandler here.
WORKS
The Trial of Jesus from a Lawyer's Standpoint. New York: The Empire Publishing Co., 1908. Volume 1, Volume 2, Volume 1 special extract: on bias.

In considering this phase of the credibility of the Gospel writers, it must again be remembered that the question of inspiration has no place in this discussion; and that Matthew, Mark, Luke, and John must be regarded simply as secular historians. The reader is urged to consider the biographers of the Christ as he would consider ordinary witnesses in a court of law; to apply to them the same tests of credibility; to sift and weigh their testimony in the same manner; and to subject them to the same rules of cross-examination. If this is done, it is felt that the result will be entirely favorable to the veracity and integrity of the sacred writers.

In considering the subject of discrepancies it should be constantly kept in mind that contradictions in testimony do not necessarily mean that there has been falsehood or bad faith on the part of the witnesses. Every lawyer of experience and every adult citizen of average intelligence knows that this is true. Men of unquestioned veracity and incorruptible integrity are frequently arrayed against each other in both civil and criminal trials, and the record reveals irreconcilable contradictions in their testimony. Not only do prosecutions for perjury not follow, but, in many instances, the witnesses are not even suspected of bad faith or an intention to falsify. Defects in sight, hearing, or memory; superior advantage in the matter of observation; or a sudden change in the position of one or both the parties, causing distraction of attention, at the time of the occurrence of the events involved in litigation--all or any of these conditions, as well as many others, may create discrepancies and contradictions where there is a total absence of any intention to misrepresent. A thorough appreciation of this fact will greatly aid in a clear understanding of this phase of the discussion. Again, an investigation of the charge of discrepancy against the Gospel writers shows that the critics and skeptics have classified mere omissions as contradictions. Nothing could be more absurd than to consider an omission a contradiction, unless the requirements of the case show that the facts and circumstances omitted were essential to be stated, or that the omission was evidently intended to mislead or deceive. Any other contention would turn historical literature topsy-turvy and load it down with contradictions. Dion Cassius, Tacitus, and Suetonius have all written elaborately of the reign of Tiberius. Many things are mentioned by each that are not recorded by the other two. Are we to reject all three as unreliable historians because of this fact? Abbott, Hazlitt, Bourrienne, and Walter Scott have written biographies of Napoleon Bonaparte. No one of them has recited all the facts recorded by the others. Are these omissions to destroy the merits of all these writers and cause them to be suspected and rejected? Grafton's Chronicles rank high in English historical literature. They comprise the reign of King John; and yet make no mention of the granting of Magna Charta. This is as if the life of Jefferson had been written without mention of the Declaration of Independence; or a biography of Lincoln without calling attention to the Emancipation Proclamation. Notwithstanding this strange omission, Englishmen still preserve Grafton's Chronicles as valuable records among their archives. And the same spirit of generous criticism is everywhere displayed in matters of profane literature. The opponents of Christianity are never embarrassed in excusing or explaining away omissions or contradictions, provided the writer is a layman and his subject secular. But let the theme be a sacred one, and the author an ecclesiasticpreacher, priest, or prophet--and immediately incredulity rises to high tide, engulfs the reason, and destroys all dispassionate criticism. Could it be forgotten for a moment that Matthew, Mark, Luke, and John were biographers of the Christ, a sacred person, no difficulties would arise in the matter of inconsistencies, no objections would be made to their credibility. The slight discrepancies that undoubtedly exist would pass unnoticed, or be forever buried under the weight of an overwhelming conviction that they are, in the main, accurate and truthful.

" The reader should most carefully consider the useful as well as the damaging effect of Gospel inconsistencies in the matter of the credibility of the Evangelists. A certain class of persons have imagined the Gospel writers to be common conspirators who met together at the same time and place to devise ways and means of publishing a false report to the world. This is a silly supposition, since it is positively known that the authors of the Evangelical narratives wrote and published them at different times and places. Moreover, the style and contents of the books themselves negative the idea of a concerted purpose to deceive. And, besides, the very inconsistencies themselves show that there was no "confederacy and fraud"; since intelligent conspirators would have fabricated exactly the same story in substantially the same language.

Furthermore, a just and impartial criticism will consider not only the discrepant but also the corroborative elements in the New Testament histories. It should not be forgotten that the authors of the Gospels were independent historians who wrote at different times and places. Then, in all matters of fact in which there is a common agreement, they may be said to fully corroborate each other. And it may be contended without fear of successful contradiction that, when so considered, there will be found numerous cases of , corroboration where there is one of discord or inconsistency.

Clarrie Briese, Witnesses to the Resurrection: Credible or Not?.
---
Christian Apologetics and Research Ministry
(1995- )
<!IMG SRC="http://www.classicapologetics.com/a/.jpg" HEIGHT=100>
Matt Slick, founder. Read about Slick here. Read about Christian Apologetics and Research Ministry here.
WORKS
---
Clarke, Adam
(1760 or 1762-1832)
<!IMG SRC="" HEIGHT=100>
British Methodist theologian and biblical scholar. Read about Clarke here and here.
WORKS
The Holy Bible containing the Old and New Testaments; the text carefully printed from the most correct copies of the present authorized translation including the marginal readings and parallel texts with a commentary and critical notes, designed as a help to a better understanding of the sacred writings. New York: Eaton & Mains; Cincinnati: Curts & Jennings, 1856.
Online work, text-searchable.
Volume 1 of 4. Also here. Genesis to Esther.
But was it not a cruel thing to destroy forty-two little children, who, in mere childishness, had simply called the prophet bare skull, or bald head? I answer, Elisha did not destroy them; he had no power by which he could bring two she-bears out of the wood to destroy them. It was evidently either accidental, or a divine judgment; and if a judgment, God must be the sole author of it. Elisha's curse must be only declaratory of what God was about to do. See on [2 Kings] i.10. "But then, as they were little children, they could scarcely be accountable for their conduct; and consequently, it was cruelty to destroy them." If it was a judgment of God, it could neither be cruel nor unjust; and I contend that the prophet had no power by which he could bring these she-bears to fall upon them. But were they little children? for here the strength of the objection lies. Now I suppose the objection means children from four to seven or eight years old; for so we use the word: but the original נערים קטנים nearim ketannim, may mean young men, for קטן katan signifies to be young, in opposition to old, and is so translated in various places in our Bible; andנער naar signifies, not only a child, but a young man, a servant, or even a soldier, or one fit to go out to battle; and is so translated in a multitude of places in our common English version. I shall mention but a few, because they are sufficiently decisive: Isaac was calledנער naar when twenty-eight years old, Genesis xxi. 5-12 And Joseph was so called when he was thirty-nine, Genesis xli. 12. Add to these 1 Kings xx. 14. And Ahab said, By whom? [shall the Assyrians be delivered into my hand] Thus saith the Lord, by the YOUNG MEN (בנערי benaarey) of the princes of the provinces. That these were soldiers, probably militia, or a selection from the militia, which served as a body-guard to Ahab, the event sufficiently declares; and the persons that mocked Elisha were perfectly accountable for their conduct. -- pp. 838-839.
Volume 2 of 4. Also here. Job to Malachi.
Volume 3 of 4. Also here. Matthew to Acts.
Volume 4 of 4. Also here. Romans to Revelation.

---
Collins, Patrick
(Fl. 21st century)
<!IMG SRC="http://www.classicapologetics.com/c/.jpg" HEIGHT=100>
Director of Ratio Christi, University of Alabama in Huntsville, Huntsville, AL. 2010-Present. Read about Collins here.
WORKS
---
Copan, Paul
(Born 1962)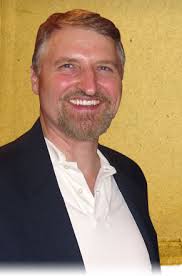 Professor and Pledger Family Chair of Philosophy and Ethics at Palm Beach Atlantic University in West Palm Beach, Florida. Read about Copan at his website.
WORKS
---
Craig, William Lane
(1949- )
American philosopher, theologian, New Testament historian, and Christian apologist. Read about Craig here and here.
WORKS
---
de Boer, Berend
(Born 1970.)
<!IMG SRC="" HEIGHT=100>
New Zealand software engineer. Read about de Boer at his website.
WORKS
The Author of the SAB answered. Completed August 17, 2011. Comment: "After nearly seven years, I finished this labour. Every issue raised by the author of the SAB has been answered, except occassions where the author of the SAB only made a dismissive comment. It appears that the issues he has raised have all been very old, they usually are at least two thousand years old, and he could have easily checked an available commentary. The commentary I have used most is John Gill's Exposition, available in print since 1746, and available online at many places for free.

"It would be helpful for the scoffers to at least check a commentary before raising a question. Because one of the problems is that the questions raised are often not very interesting, and easily answered. As said in my preface, I have a book from Johannes Polyander in 1621 discussing many alleged contradictions which contains far deeper questions."
---
The Domain for Truth
(1648-1724)
<!IMG SRC="" HEIGHT=100>
Website. Pastor James Lee, et al. Read more about the organization here.
WORKS
---
Edwards, John
(1637-1716)
<!IMG SRC="" HEIGHT=100>
Church of England clergyman.
WORKS
A Discourse concerning the authority, stile, and perfection of the books of the Old and New Testament, with a continued illustration of several difficult texts of Scripture throughout the whole work. The 2nd ed. corrected. London: Printed by J.D. for Jonathan Robinson and John Wyat, 1696. [16], 423, [7] pp.; 19 cm.
An Enquiry into four remarkable texts of the New Testament which contain some difficulty in them, with a probable resolution of them. Cambridge: Printed by J. Hayes for W. Graves, 1692. [19], 266, [1] pp.
A Farther Enquiry into several remarkable texts of the Old and New Testament which contain some difficulty in them, with a probable resolution of them. The second edition. London: Printed and sold by Richard Wilkin, 1694. [8], 360 pp.
---
Eliot, John
(1604-1690)
<!IMG SRC="" HEIGHT=100>
Clergyman. Read more about Eliot here.
WORKS
---
Fairbairn, Patrick
(1805-1874)
<!IMG SRC="" HEIGHT=100>
Professor of Divinity, Free Church College, Aberdeen. Read about Fairbairn here.
WORKS
---
Forster, Roger T. and Marston, V. Paul
(Fl. 21st century)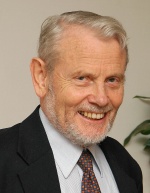 Apologists. Read about Forster and Marston here.
WORKS
---
Fortenberry, Bill
(fl. 21st Century)
<!IMG SRC="" HEIGHT=100>
Author from Birmingham, Alabama.
WORKS
---
Franks, James Clarke
(1793-1867)
<!IMG SRC="" HEIGHT=100>
Apologist.
WORKS
The Internal Evidence of the Genuineness and Authenticity of the Gospels. Cambridge: Goode, 1817.
On the Evidences of Christianity, as they were stated and enforced in the discourses of our Lord: Comprising a connected view of the claims which Jesus advanced, of the arguments by which he supported them, and of his statements respecting the causes, progress, and consequences of infidelity / by James Clarke Franks. Other Entries: Frank's Hulsean lecture. Cambridge: Printed by J. Smith, printer to the university and sold by Messrs. Rivington, 1821. xxvi, 529, [1] pp.; 22 cm. Series: Hulsean lectures; 1821 Notes: Spine title: Frank's Hulsean lecture.
---
Gastrich, Jason
(Fl. 21st century)
Founder, Jesus Saves Ministries. Read more about Gastrich here.
WORKS
---
Gaussen, Louis
(1790-1863)
<!IMG SRC="" HEIGHT=100>
Swiss divine. Read more about Gaussen here and here
WORKS
Theopneustia; The Plenary Inspiration of the Holy Scriptures. Edinburgh: Johnstone & Hunter, 1850. vi, [5]-365 pp.; 18 cm.
---
Geikie, John Cunningham
(1824-1906)
<!IMG SRC="" HEIGHT=100>
Scottish clergyman. Read more about Geikie here.
WORKS
---
Geisler, Norman
(1932- )
Apologist. Learn more about Geisler here.
WORKS
---
Gib, Adam
(1714-1788)
<!IMG SRC="" HEIGHT=100>
Scottish religious leader. Read more about Gib here.
WORKS
Tables for the Four Evangelists: Containing, I. The Harmony of the Gospels ... VII. A view of the places where our Lord sojourned. The 2d edition. To which is now added, an analysis, historical & critical, of the New-Testament scriptures. Edinburgh: printed by Thomas Maccliesh & Co., for Ogle & Aikman - G. Peattie, Leith - and M. Ogle, Glasgow, 1800. 40 pp.
---
Gill, John
(1697-1771)
Bible expositor. Read more about Gill here.
WORKS
---
Greenleaf, Simon
(1783-1853)
Royall Professor of Law, Harvard University, 1834. Doctor of Laws degree by Harvard in 1834, Doctor of Laws by Amherst in 1845, and again from the University of Alabama in 1852. H. W. Howard Knott, Dictionary of American Biography: "While engaged in tutorial work he prepared what was originally intended as a text-book on evidence, published in 1842 as A Treatise on the Law of Evidence. The profession at once hailed it as the ablest extant work on the subject, distinguished alike for its deep learning, clarity of style, and practical utility. He added a second volume in 1846, and a third in 1853. In its completed form it came to be regarded as the foremost American authority, and passed through numerous editions under successive editors." Learn more about Greenleaf here.
The Law Magazine: or Quarterly Review of Jurisprudence. London: W. Benning and Co., Law Booksellers, 1845. Events of the Quarter, p. 350. "It is no mean honor to America that her schools of jurisprudence have produced two of the first writers and best esteemed legal authorities of this century--the great and good man, Judge Story, and his worthy and eminent associate, Professor Greenleaf. Upon the existing Law of Evidence more light has shone from the New World than from all the lawyers who adorn the courts of Europe."
Disclaimer: Greenleaf is known to have been associated with Freemasonry and was author of A Brief Inquiry into the Origin and Principles of Free Masonry (1820).

WORKS
The Testimony of the Evangelists. New York: 1874. Text-searchable. HTML version of his primary essay, with hyperlinks to his references.
(TM): We are indebted to Simon Greenleaf (1783-1853), professor of Law at Harvard University, for one of the most interesting in the series of apologetic works by lawyers--a tradition that stretches back to Hugo Grotius's Truth of the Christian Religion. Greenleaf's work begins with a short, thought-provoking monograph on the application of the rules of evidence to the gospel accounts, stressing the canons of the ancient document rule and the principles of cross-examination in the evaluation of the testimony of the witnesses to the resurrection. Following this, and filling the bulk of the book in the online editions, there is a very extensive harmony of the gospels, drawn up according to the scheme of Edward Robinson's Harmony of the Four Gospels in Greek, with running commentary in the footnotes dealing with various skeptical objections and doubtful points in the narratives. The book is rounded out with Greenleaf's abridgment of Robinson's essay on the harmonization of the resurrection narratives and an examination of the trial of Jesus. A translation of M. Dupin's response to the critical arguments of Salvator is contained in all editions from the second onward. The copy of the second edition linked here contains Greenleaf's signature.

The North American Review, v. 53, n. 133, October 1846, pp. 382-432. "It is the production of an able and profound lawyer, a man who has grown gray in the halls of justice and the schools of jurisprudence; a writer of the highest authority on legal subjects, whose life has been spent in weighing testimony and sifting evidence, and whose published opinions on the rules of evidence are received as authoritative in all the English and American tribunals; for fourteen years the highly respected colleague of the late Mr. Justice Story, and also the honored head of the most distinguished and prosperous school of English law in the world."
New York Observer, October 24, 1846, p. 170. "The author is a lawyer, very learned in his profession, acute, critical, and used to raising and meeting practical doubts. Author of a treatise on the law of evidence, which has become a classic in the hands of the profession which he adorns, and teacher in one of the Law Seminaries which do honor to our country in the eyes of Europe, he brings rare qualifications for the task he assumes. That he should, with the understanding and from the heart, accept the Gospel as the truth, avow it as his Hope, and seek to discharge a duty to his fellow-men by laying before them the grounds on which he founds this acceptance and this hope, are cheering circumstances to the Christian, and present strong appeals to the indifferent.

An Examination of the Testimony of the Four Evangelists, by the Rules of Evidence Administered in Courts of Justice with an Account of the Trial of Jesus. London, Second edition, 1847.

§ 28. Proceeding further, to inquire whether the facts related by the Four Evangelists are proved by competent and satisfactory evidence, we are led, first, to consider on which side lies the burden of establishing the credibility of the witnesses. On this point the municipal law furnishes a rule, which is of constant application in all trials by jury, and is indeed the dictate of that charity which thinketh no evil:

In the absence of circumstances which generate suspicion, every witness is to be presumed credible, until the contrary is shown; the burden of impeaching his credibility lying on the objector.49

This rule serves to show the injustice with which the writers of the Gospels have ever been treated by infidels; an injustice silently acquiesced in even by Christians; in requiring the Christian affirmatively, and by positive evidence, aliunde, to establish, the credibility of his witnesses above all others, before their testimony is entitled to be considered, and in permitting the testimony of a single profane writer, alone and uncorroborated, to outweigh that of any single Christian. This is not the course in courts of chancery, where the testimony of a single witness is never permitted to outweigh the oath even of the defendant himself, interested as he is in the cause but, on the contrary, if the plaintiff, after having required the oath of his adversary, cannot overthrow it by something more than the oath of one witness, however credible, it must stand as evidence against him. But the Christian writer seems, by the usual course of the argument, to have been deprived of the common presumption of charity in his favor; and reversing the ordinary rule of administering justice in human tribunals, his testimony is unjustly presumed to be false, until it is proved to be true. This treatment, moreover, has been applied to them all in a body; and, without due regard to the fact, that, being independent historians, writing at different periods, they are entitled to the support of each other: they have been treated, in the argument, almost as if the New Testament were the entire production, at once, of a body of men, conspiring by a joint fabrication, to impose a false religion upon the world. It is time that this injustice should cease; that the testimony of the evangelists should be admitted to be true, until it can be disproved by those who would impugn it; that the silence of one sacred writer on any point should no more detract from his own veracity or that of the other historians, than the like circumstance is permitted to do among profane writers; and that the Four Evangelists should be admitted in corroboration of each other, as readily as Josephus and Tacitus, or Polybius and Livy.50

§ 34. In the third place, as to their number and the consistency of their testimony. The character of their narratives is like that of all other true witnesses, containing, as Dr. Paley observes, substantial truth, under circumstantial variety. There is enough of discrepancy to show that there could have been no previous concert among them, and at the same time such substantial agreement as to show that they all were independent narrators of the same great transaction, as the events actually occurred. That they conspired to impose falsehood upon the world is, moreover, utterly inconsistent with the supposition that they were honest men; a fact, to the proofs of which we have already adverted. But if they were bad men, still the idea of any conspiracy among them is negatived, not only by the discrepancies alluded to, but by many other circumstances which will be mentioned hereafter; from all which, it is manifest that if they concerted a false story, they sought its accomplishment by a mode quite the opposite to that which all others are found to pursue, to attain the same end. On this point the profound remark of an eminent writer is to dour purpose; that "in a number of concurrent testimonies, where there has been no previous concert, there is a probability distinct from that which may be termed the sum of the probabilities resulting from the testimonies of the witnesses; a probability which would remain, even though the witnesses were of such a character as to merit no faith at all. This probability arises from the concurrence itself. That such a concurrence should spring from chance is as one to infinite; that is, in other words, morally impossible. If therefore concert be excluded, there remains no cause but the reality of the fact."55

§ 35. The discrepancies between the narratives of the several evangelists, when carefully examined, will not be found sufficient to invalidate their testimony. Many seeming contradictions will prove, upon closer scrutiny, to be in substantial agreement; and it may be confidently asserted that there are none that will not yield, under fair and just criticism. If these different accounts of the same transactions were in strict verbal conformity with each other, the argument against their credibility would be much stronger. All that is asked for these witnesses is that their testimony may be regarded as we regard the testimony of men in the ordinary affairs of life. This they are justly entitled to; and this no honorable adversary can refuse. We might, indeed, take higher ground than this, and confidently claim for them the severest scrutiny; but our present purpose is merely to try their veracity by the ordinary tests of truth, admitted in human tribunals.

§ 36. If the evidence of the evangelists is to be rejected because of a few discrepancies among them, we shall be obliged to discard that of many of the contemporaneous histories on which we are accustomed to rely. Dr. Paley has noticed the contradiction between Lord Clarendon and Burnett and others in regard to Lord Strafford's execution: the former stating that he was condemned to be hanged, which was done on the same day and the latter all relating that on a Saturday he was sentenced to the block, and was beheaded on the following Monday. Another striking instance of discrepancy has since occurred, in the narratives of the different members of the royal family of France, of their flight from Paris to Varennes, in 1792. These narratives, ten in number, and by eye-witnesses and personal actions in the transactions they relate, contradict each other, some in trivial and some on more essential points, but in every case in a wonderful and inexplicable manner. 56 Yet these contradictions do not, in the general public estimation, detract from the integrity of the narrators, nor from the credibility of their relations. In the points in which they agree, and which constitute the great body of their narratives, their testimony is of course not doubted where they differ, we reconcile them, as well as we may; and where this cannot be done at all, we follow that light which seems to us the clearest. Upon the principles of the skeptic, we should be bound utterly to disbelieve them all. On the contrary, we apply to such cases the rules which, in daily experience, our judges instruct juries to apply, in weighing and reconciling the testimony of different witnesses; and which the courts themselves observe, in comparing and reconciling different and sometimes discordant reports of the same decisions. This remark applies especially to some alleged discrepancies in the reports which the several evangelists have given of the same discourses of our Lord.57

Notes on the Resurrection. 1846 edition.
---
Hale, Sir Matthew
(1609-1676)
Lord Chief Justice of England. Read about Hale here.
WORKS
The Harmony of the Four Evangelists; or, The History of incarnation, miracles, doctrine, sufferings, and ascension of our Blessed Lord and Saviour Jesus Christ: being a collection of the four Evangelists, Matthew, Mark, Luke, and John, into one continued history. London: Printed by Geo. James for the editor, 1720. 244pp. Compiled by Sir Matthew Hale. cf. Dedication. Editor's dedication signed: John Coren. The engravings are mainly after Le Brun and were published by Drevet in Paris.
---
Hales, William
(1747-1831)
<!IMG SRC="" HEIGHT=100>
Geologist.
WORKS
A New analysis of chronology: in which an attempt is made to explain the history and antiquities of the primitive nations of the world, and the prophecies relating to them ... / by William Hales. 2nd edition, corrected and improved. Volume 1 of 4. Volume 2 of 4. Volume 3 of 4. Volume 4 of 4. London: Printed for C.J.G. & F. Rivington, 1830. 4 v.: ill.; 22 cm.
---
Haley, John W.
(1834-1927)
<!IMG SRC="" HEIGHT=100>
Bible commentator/apologist.
WORKS
---
Hanegraaff, Hank
(Born 1950)
<!IMG SRC="http://www.classicapologetics.com/h/.jpg" HEIGHT=100>
Author and Christian apologist. President, Christian Research Institute and host of the Bible Answer Man broadcast heard daily throughout the United States and Canada. Read more about Hanegraaff here.
WORKS
---
Hanko, Herman C.
Modern preacher. Read more about Hanko here.
WORKS
---
Harmer, Thomas
(1714-1788)
<!IMG SRC="" HEIGHT=100>
WORKS
Observations on Various Passages of Scripture: placing them in a new light and ascertaining the meaning of several not determinable by the methods commonly made use of by the learned. Originally compiled by the Rev. Thomas Harmer, from relations incidentally mentioned in books of voyages and travels into the East. London: Lackington and W. Baynes, 1816. Vol 1, Vol 2, Vol 3 and Vol 4.
---
Harris, Murray J.
(Fl. 20th Century)

Professor emeritus of New Testament exegesis and theology at Trinity Evangelical Divinity School in Deerfield, Illinois. Read more about Harris here.
WORKS
---
Harrison, Chris

(Fl. 21st Century)

<!IMG SRC="http://www.classicapologetics.com/h/BibleVizArc7small.jpg" HEIGHT=100>


© Chris Harrison

Assistant Professor of Human-Computer Interaction at Carnegie Mellon University, directing the Future Interfaces Group. Read more about Harrison here.

WORKS
Bible Cross-References. "This set of visualizations started as a collaboration between Christoph Römhild and myself. Christoph, a Lutheran Pastor, first emailed me in October of 2007. He described a data set he was putting together that defined textual cross references found in the Bible. He had already done considerable work visualizing the data before contacting me. Together, we struggled to find an elegant solution to render the data, more than 63,000 cross references in total. As work progressed, it became clear that an interactive visualization would be needed to properly explore the data, where users could zoom in and prune down the information to manageable levels. However, this was less interesting to us, as several Bible-exploration programs existed that offered similar functionality (and much more). Instead we set our sights on the other end of the spectrum -- something more beautiful than functional."
---
Henry, Matthew
(1662-1714)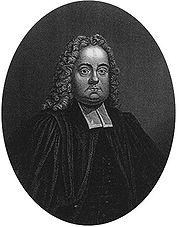 Biblical commentator. Read about Henry here and here.
WORKS
Matthew Henry's Commentary on the Whole Bible. CCEL: "This work was long celebrated as the best English commentary for devotional purposes and the expanded edition was initially published in 1896. Instead of critical exposition, Henry focuses on practical suggestion, and his commentaries contains rich stores of truths."
---
Hinrichs, Steve
(Fl. 21st century)
<!IMG SRC="" HEIGHT=100>
Apologist. Read more about Hinrichs here.
WORKS
---
Holcomb, Justin
(fl. 21st Century)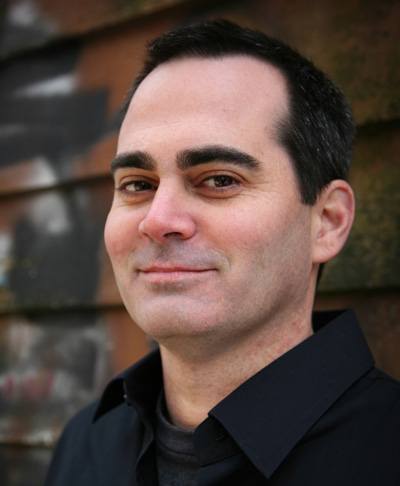 Episcopal priest serving as the Canon for Vocations in the Diocese of Central Florida. Read about Holcomb here.
WORKS
Why Fast Company & Sam Harris need to do their homework. Posted 11/12/2010.
"Not interpreting a text with awareness of the genre lacks the basic principles of reading and interpretation. ... Assuming a modern standard of precision and applying it to an ancient text that purposefully communicates using propositions, vagueness, historical narrative, wisdom literature, poetry, or hyperbole is to build on faulty assumptions and perceive contradictions where none exist? Since accounts in the Bible are rarely intended to be exhaustive and precise descriptions, it would be intellectually honest to see if differing accounts complement, rather than contradict one another. But Project Reason would rather ignore this and create contradictions by violating the context of the passages under consideration".
---
Holding, James Patrick
(Fl. 21st century)
President, Tekton Apologetics Ministries. Read more about Holding here.
WORKS
---
Hopkins, Mark
(1802-1877)

Educator. Learn about Hopkins here and here.
WORKS
---
Horne, Thomas Hartwell
(1780-1862)
<!IMG SRC="" HEIGHT=100>
Theologian. Read more about Horne here.
WORKS
---
Houdmann, S. Michael
(Fl. 21st century)
<!IMG SRC="" HEIGHT=100>
Founder, President, and CEO of Got Questions Ministries. Read more about Houdmann here.
WORKS
---
Hug, J. Leonhard (Johann Leonhard)
(1765-1846)
<!IMG SRC="" HEIGHT=100>
Theologian.
WORKS
---
Hunt, Michal Elizabeth
(1684-1768)
<!IMG SRC="http://www.classicapologetics.com/h/.jpg" HEIGHT=100>
Catholic teacher. Author and director, www.AgapeBibleStudy.com. Read more about Hunt here.
WORKS
---
Jacobus, Melancthon Williams
(1816-1876)
<!IMG SRC="" HEIGHT=100>
Bible commentator. Learn more about Jacobus here.
WORKS
---
Jenks, William
(1778-1866)
<!IMG SRC="" HEIGHT=100>
WORKS
Scott's Family Bible. The comprehensive commentary on the Holy Bible containing the text according to the authorised version; Scott's marginal references; Matthew Henry's commentary, condensed, but retaining every useful thought; the practical observations of Rev. Thomas Scott, with extensive explanatory, critical, and philological notes ... the whole designed to be a digest and combination of the advantages of the best Bible commentaries, and embracing nearly all that is valuable in Henry, Scott, and Doddridge, conveniently arranged for family and private reading, and at the same time particularly adapted to the wants of Sabbath school teachers and Bible classes.
Volume 1. Genesis to Judges.
Volume 2. Ruth to Psalm 63.
Volume 3. Psalm 64 to Malachi.
Volume 4. Matthew to John.
Volume 5. Acts to Revelation.
---
Jennings, David
(1691-1762)
<!IMG SRC="" HEIGHT=100>
Independent minister and tutor.
WORKS
Jewish Antiquities; or a course of lectures on the three first books of Godwin's Moses and Aaron. To which is annexed, a dissertation on the Hebrew language. Part 1, Part 2. London: printed for J. Johnson and B. Davenport, 1766. 2 volumes.
The Scripture testimony examined and confirmed by plain arguments; or, An Appeal to reason and common sense for the truth of the Holy Scriptures. In two discourses. London: printed by T. Gillet; and sold by T. Chapman; and T. Nott, A new edition. 1796. 62 pp.
Success from God alone, and the vanity of human endeavours without his blessing: considered in a sermon preached at a time of solemn prayer, on account of the war and the rebellion, at Dr. Guyse's Meeting-House. December the 12th, 1745. London, printed for J. Oswald; and J. Waugh, 1745. 36 pp.
---
Jenyns, Soame
(1704-1787)
<!IMG SRC="" HEIGHT=100>
English writer. Read more about Jenyns here.
WORKS
---
Jewel, John
(1522-1571)
Bishop of Salisbury.
WORKS
A Defense of the Apologie of the Churche of Englande . Conteininge an answeare to a certaine booke lately set foorthe by M. Hardinge, and entituled, A confutation of &c. Whereunto there is also newely added an answeare vnto an other like booke, written by the saide M. Hardinge, entituled, A detection of sundrie fowle errours &c. Printed at Louaine, Anno. 1568. and inserted into the foremer answeare, as occasion, and place required, as by special notes added to the margine it maie appeare. By Iohn Iewel Bishop of Sarisburie. London: In Fleetestreate, at the signe of the Elephante, by Henry Wykes, Anno. 1571. 16. Septembris. [40], 472, 475-764, [6] pp. Henry E. Huntington Library and Art Gallery.
---
Keeling, Bartholomew
(c. 1766)
<!IMG SRC="" HEIGHT=100>
WORKS
Eight Discourses on the Harmony of the First Three Evangelists: in their accounts of the behaviour of the malefactors crucified with our blessed Lord; with an improvement of several arguments grounded upon their narrative of Our Saviour's crucifixion; and on the alliance of heresy with deism, and of deism and apostacy with the blasphemy that shall not be forgiven. Oxford: printed by W. Jackson and J. Lister, for J. and J. Fletcher and sold by Mr. Rivington and Mr. Walter, 1766. 244 pp.; 24 cm.
---
Kingsley, Stephen
(1957- )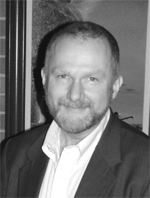 Pastor of the Reubens Community Church, Craigmont, Idaho. Read about Kingsley here.
WORKS
---
Kitchen, K. A. (Kenneth Anderson)
(1932- )
Old Testament scholar with specialty in Egypt. Read more about Kitchen here.
WORKS
---
Lardner, Nathaniel
(1684-1768)
English theologian. (TM): Nathaniel Lardner (1684-1768) was a dissenting minister who devoted his life to producing the apologetic masterpiece of the 18th century, the multi-volume Credibility of the Gospel History.
Lardner's christological views were not orthodox, though he stated publically that he was not an Arian. These issues, however, do not affect his historical work. Richard Watson included works by Lardner and several other dissenters in his Collection of Theological Tracts, (2nd edition 1791; see especially the Preface, p. xix).
Read more about Lardner here.
WORKS
The Credibility of the Gospel History; or, the facts occasionally mention'd in the New Testament; confirmed by passages of ancient authors who were contemporary with Our Saviour or His apostles, or lived near their time. ZIP archive. London: J. Chandler, 1727. 2 volumes. 20 cm.
(TM): Lardner's objective may be explained in his own words:


The peculiar design of this work is to enable persons of ordinary capacities, who, for want of a learned education, or of sufficient leisure, are deprived of the advantage of reading over ancient writings, to judge for themselves concerning the external evidence of the facts related in the New Testament. ...
The method taken in this work is to set down in the first place the representation, which the sacred writers have given of persons, facts, customs or principles; and then to produce passages of other ancient writers, which confirm or illustrate the account delivered in the New Testament.

Lardner executes his design with incredible thoroughness. The question of the census in Luke 2:1-2, for example, fills 86 pages (volume 1, pp. 260-345). Virtually every subsequent apologist who takes up the historical argument is explicitly indebted to him.
In a work of this scope, written this long ago, it is inevitable that there should be some places where modern scholarship diverges from Lardner's opinions or where new discoveries shed a fuller light on issues he discusses. But when he errs, it is generally on the side of being overly critical of the evidence for his own case, as when he rejects the (then recently-discovered) first epistle of Clement of Rome, which is now widely acknowledged to be genuine. And in all cases his massive research remains an invaluable resource, a detailed and scrupulously honest map of all prior thinking on each topic he covers. No one who aspires to be a well-informed student of apologetics can neglect this monumental work, which fills the first four and a half volumes of Kippis's 10 volume edition of Lardner's Works.

Thomas Chalmers, Evidence and Authority of the Christian Revelation: We offer no reflection against the assiduous Lardner, who, in his credibility of the Gospel history, presents us with a collection of testimonies which should make every Christian proud of his religion. In his evidence for the authenticity of the different pieces which make up the New Testament, he begins with the oldest of the fathers, some of whom were the intimate companions of the original writers. According to our view of the matter, he should have dated the commencement of his argument from a higher point, and begun with the testimonies of these original writers to one another. In the second Epistle of Peter, there is a distinct reference made to the writings of Paul; and in the Acts of the Apostles, there is a reference made to one of the four Gospels. Had Peter, instead of being an apostle, ranked only with the fathers of the church, and had his epistle not been admitted into the canon of scripture, this testimony of his would have had a place in the catalogue, and been counted peculiarly valuable, both for its precision and its antiquity. There is certainly nothing in the estimation he enjoyed, or in the circumstances of his epistle being bound up with the other books of the New Testament, which ought to impair the credit of his testimony. But in effect, his testimony does make a weaker impression on the mind, than a similar testimony from Barnabas, or Clement, or Polycarp. It certainly ought not to do it, and there is a delusion in the preference that is thus given to the latter writers. It is, in fact, another example of the principle which we have been so often insisting upon. What profane authors are in reference to Christian authors at large, the fathers of the church are in reference to the original writers of the New Testament. In contradiction to every approved principle, we prefer the distant and later testimony, to the testimony of writers, who carry as much evidence and legitimate authority along with them, and who only differ from others in being nearer the original sources of information. We neglect and undervalue the evidence which the New Testament itself furnishes, and rest the whole of the argument upon the external and superinduced testimony of subsequent authors.

A History of the apostles and evangelists, writers of the New Testament: With remarks and observations upon every book of the New Testament, In three volumes. ZIP archive The second edition. London: printed for J. Buckland, and W. Fenner; J. Waugh; P. Davy, and B. Law; and T. Field, 1760.
With John Hogg. The History of the Heretics of the two first Centuries after Christ. ZIP archive. London: Johnson, 1780. XVI, 468 S.
An Essay on the Mosaic Account of the Creation and Fall of Man. London: sold by Joseph Bouquet, 1753. 67,[1] pp. Also here.
The Works of Nathaniel Lardner, D.D., containing Credibility of the Gospel history, Jewish and heathen testimonies, History of heretics, and his sermons and tracts: In eleven volumes: with general chronological tables, and copious indexes. London, 1788.

---
Le Clerc, Jean
(1657-1736)
<!IMG SRC="" HEIGHT=100>
French theologian. Read more about Le Clerc here
WORKS
Johannis Clerici Harmonia evangelica. Cui subjuncta est Historia Jesu Christi. Ex quatuor Evangeliis concinnata. Accesserunt tres dissertationes de annis Christi, deque concordia & auctoritate Evangeliorum. Opus absolutissimum ad multorum instans desiderium formâ hâc compendiariâ recusum, & dissertatione prooemiali de potioribus harmoniarum evangelicarum scriptoribus auctum. Lugduni, Apud Petrum Martau, 1700 [54], 384 (i.e. 386), 235, 96 p. front. In Latin. Fictitious imprint; printed at Altdorf. Cf. Weller, Die falschen und fingirten Druckorte, I., p. 286./ Pages 385-386 incorrectly numbered 383-384./ Edited by J.M. Lange.


Thomas Hartwell Horne, An Introduction to the Critical Study and Knowledge of the Holy Scriptures, Vol. 2, 1856 edition: "All critics unite in commendation of Le Clerc's Harmony. He has arranged the history of the four evangelists, according to chronological order, in columns parallel to each other, in Greek and Latin; and under the text he has given a Latin paraphrase, the design of which is to remove apparent contradictions. Le Clerc promised to publish Annotations on his Harmony, which have never appeared. A Latin edition of it was printed at Altorf in 1700, in 4to.; and an English translation of it, is said by Walchius, to have been published at London in the same year, also in 4to."

Harmonia Evangelica cui subjecta est historia Christi ex quatuor Evangleiis concinnata: accesserunt tres dissertationes de annis Christi, déque concordia & auctoritate Evangeloricum. Amstelodami: Sumptibus Huguetanorum, Netherlands; Amsterdam, 1699. [4], 552 pp.: ill.; 33 cm. In Latin.
The Harmony of the Evangelists. Being the whole text of the four Gospels dispos'd according to the Order of Time in which the Things related in them were done. Each Gospel being rang'd in a Separate Column, exhibiting at one view the Concurrence or Variation that is between them in every Circumstance. With a paraphrase underneath, in which the Four Evangelical Histories of our Lord and Saviour Jesus Christ, are digested into one intire Narration; and the difficult Passages occurring in any of them, explain'd. With useful dissertations. By John Le Clerc. London, 1701. 641 pp. Also here and here.
A Supplement to Dr. Hammond's Paraphrase and annotations on the New Testament. In which his interpretation is examin'd: and further explain'd by new remarks upon every chapter. By Monsieur Le Clerc. To which is prefix'd, a letter ... Likewise his paraphrase, ... on the beginning of St. John's Gospel. London: printed for Sam. Buckley, and sold by Jeffery Wale, 1704. xxiv, [2], 668, [16]pp.
---
Licona, Michael
(Born 1961)
Author, editor. Ph.D. in New Testament (University of Pretoria). Associate professor in theology at Houston Baptist University and the president of Risen Jesus, Inc. Read more about Licona here.
WORKS
---
Lightfoot, John
(1602-1675)
English Biblical scholar. Read more about Lightfoot here.
WORKS
---
Lyttelton, George; 1st Baron Lyttelton
(1709-1773)
English statesman. Learn more about Lyttelton here and here.
WORKS
Observations on the Conversion and Apostleship of Paul: being an argumentative and rational defence of the Christian revelation; deduced from the peculiar circumstances of St. Paul before his conversion, and the effects which followed it; as exemplified in his life, and in the doctrines which he preached: In a letter to Gilbert West, Esq./ By Lord George Lyttleton. [Two lines from Ecclesiastes] First Boston edition. Boston: Printed by Manning and Loring. Sold at their bookstore, no. 2, Cornhill, 1800. 95, [1], 23, [1] pp.; 17 cm. (12mo). 1819 edition.

Britton H. Tabor. Skepticism Assailed, 1895: "Lord Lyttleton [sic] and his friend, Gilbert West, were both men of known ability, who had become skeptical on a superficial study and investigation of the Bible. They both entertained the idea that the Bible was an imposture, and entered into an agreement to expose what they assumed to be its fallacies. It was decided that West should write an attack on the resurrection, and Lord Lyttleton one on the conversion of St. Paul.

"Both entered upon their chosen tasks with the avowed determination to oppose Christianity. But at the conclusion of their labors, instead of exulting over an exposure, as they had planned to do, both sadly lamented the follies of their past lives, and regretted that they had not sooner thoroughly investigated the Scriptures. Revolutionized in their convictions, they had become firm believers in our Holy Bible as being the Word of God.

Lord Lyttleton said he found that every step of Paul's life after conversion showed honesty and sincerity of purpose, and that his account of the said conversion removed it from all visionary or speculative fields. He said that Paul was either a wicked impostor, or that his testimony was true; and that he referred to too many witnesses, dates, paces, and facts not to have been exposed if what he had stated was a dream or a lie, and that the facts and evidence corroborating Paul's testimony justified but one rational conclusion.

"This profound lawyer and eminent jurist, thorough investigator and strong reasoner, whose fame will live as long as law is enforced, after full and thorough investigation, declared that he had no doubt whatever of the truth of Paul's testimony relating to the facts that led to his conversion and sudden change from an avowed Pharisee and persecutor to the greatest missionary the world has ever produced.

"In our judgment, Lord Lyttleton's argument is the strongest ever written on the conversion of Paul, and is absolutely conclusive. Every one ought to read it."
---
MacKnight, James
(1721-1800)
<!IMG SRC="" HEIGHT=100>
Biblical scholar. Read about MacKnight here.
"Agreeably to the plan of this sketch, any critical account of Dr. Macknight's works cannot with propriety be given here. It may only be observed, in general, that his reputation for sound criticism, extensive knowledge, and clear elucidation of the sacred writings, is rapidly increasing amongst Christians of every denomination; and he must be acknowledged to have been one of the most intelligent, judicious, and candid expositors of the Scriptures that ever appeared. Even during his own lifetime his diligence was rewarded by an ample portion of respectable fame. The "Harmony of the Gospels" has long been esteemed a work of standard excellence for the students of evangelical knowledge.--"Account of the Life and Character of James MacKnight, D. D." from A New Literal Translation from the Original Greek.
WORKS
Truth of the Gospel History. His "Truth of the Gospel History" has hitherto attracted the notice of the public less than any of his other productions: but it well deserves to be more generally read, since, of what it proposes to establish, it contains the most satisfying views that can be suggested by learning, acuteness, and good sense, and is admitted by the best of judges to be a performance as useful and instructive as any we have on that important subject."--"Account of the Life and Character of James Macknight, D. D." from A New Literal Translation from the Original Greek.
Harmony of the Four Gospels: Part 1, Part 2.


Thomas Hartwell Horne, An Introduction to the Critical Study and Knowledge of the Holy Scriptures, Vol. 2, 1836 edition: Dr. Macknight closely adheres to the principle of Osiander; but his paraphrase and commentary contain so much useful information, that his Harmony has long been regarded as a standard book among divines; it is in the lists of Bishops Watson and Tomline. The preliminary disquisitions greatly enhance its value. Dr. Macknight's work was translated into Latin by Professor Ruckersfelder, and published in 3 vols. 8vo. at Bremen and Deventer, 1772. Bishop Marsh says, that whoever makes use of this harmony should compare with it Dr. Lardner's observations on it, which were first published in 1764, and are reprinted in the eleventh volume of the octavo edition, and in the fifth volume of the quarto edition of his works.

A New Literal Translation from the Original Greek, of All the Apostolical Epistles: With a Commentary, and Notes, Philological, Critical, Explanatory, and Practical, to which is Added a History of the Life of the Apostle Paul. Philadelphia: Thomas Wardle, 1841. 776 pp.
'The Commentary on the Apostolical Epistles' is now held in peculiar estimation; and it may be doubted whether the scope of the sacred authors of these writings was ever, in any former age of Christianity, so fully, clearly, and happily stated, as has been done by Dr. MacKnight in the general Views and Illustrations which he has prefixed to the several Chapters of the Epistles.--In this able, judicious, and learned Work, the Author's method of explaining the Scriptures is everywhere employed with the greatest success. His object was to discover the meaning of the inspired writers in difficult passages, from a comprehensive view of all the circumstances to which they allude, without regard to interpretations of mere human authority. Hence, although on principle attached to the established standards of the Church of Scotland, he did not conceive it as any advantage to the system which he maintained, to urge in support of its peculiar doctrines every passage which zeal without knowledge may have employed for that purpose. Nothing, in fact, tends more to injure the cause of truth and religion than an injudicious appeal to Scripture; or the attempt to establish opinions by the sanction of scriptural words or passages, quoted singly, without regard to what precedes or follows them, and thus invested with a meaning, more than probably, entirely different from what was intended by the sacred writers. Of this mistaken application Dr. MACKNIGHT has shewn various instances; remarking, that when a doctrine is sufficiently established by any passage in which it is expressly or undoubtedly declared, we only weaken it by any appeal to other passages, of which the application to that doctrine may be dubious, or at best equivocal.--Accordingly it must be allowed, that in this method of eliciting the true meaning of Scripture, by a due respect to parallel passages, and the design of the whole context, the exposition and views which, with much sagacity of critical investigation, our Author has given of Paul's Epistles, are extremely natural, acute, and sensible.
---
Mammen, Neil
(Fl. 21st Century)
Technical consultant. System/Chip Architect and Technologist, Chip & New Product Specification and Architecture, Board/System/Product/FPGA Architecture & Design. Read about Mammen here. Tabs are currently dysfunctional with Firefox. Access with Internet Explorer.
WORKS
Gospel contradictions? Why they don't exist. A Little Experiment to Teach Skeptics about NT Accuracy. Posted September 8th, 2010.

Extract:

December 2005
Neil writes:
Hi all,
I was just reading the news last night about that tragic accident in Chicago. One thing occurred to me. I don't think there really was a crash. Because when I read the story from these 5 different sources they all seemed to disagree with each other. Just shows how the media twists things.

AP - Sat Dec 10,
A Southwest Airlines Boeing 737 rests in the middle of Central Ave. Saturday, Dec. 10, 2005 in Chicago. The jetliner, trying to land in heavy snow slid off the runway Thursday at Midway Airport, crashed through a boundary fence and slid out into the street, hitting one car and pinning another beneath it. A child in one of the vehicles was killed. (AP Photo/M. Spencer Green)

Radio@UPEI December 9, 2005
A snowy runway caused a Southwest Airlines Boeing 737 to skid off the runway in Chicago Thursday evening. Nobody on the plane was seriously injured, but a 6-year old boy was killed as the plane skid onto the intersection of 55th Street and Central Avenue, and hit the vehicle he was traveling in.

- This one must be false as well because it only mentions 1 vehicle being hit and nothing about going through any fence, but we know there were fences from the first report.

AFP/Getty Images - Fri Dec 9,
Southwest Airlines jet sits on a roadway after it crashed through a security wall the evening before at Midway Airport in Chicago, Illinois. US authorities launched an investigation after the jet skidded off a Chicago airport runway and into a street where it hit two cars and killed a child (AFP/Getty Images)

- This also must be made up because it says the plane went through a security wall, not a boundary fence like the last one said it did. Don't you think that if a plane went through a brick wall it would have exploded or at least caught on fire?

Reuters - Fri Dec 9,
A Southwest Airlines plane bound from Baltimore, Maryland, sits on a road along Chicago's Midway Airport December 9, 2005, after crashing through a safety barrier while trying to land during a snowstorm in Chicago on December 8, 2005. (Frank Polich/Reuters)

-This story doesn't mention that someone was killed in this crash. Don't you think this is kind of important? It talks about a safety barrier not a wall, it also doesn't talk about any cars being hit. So were NO cars hit?

AP Canadian Press - Fri Dec 9,
A Southwest Airlines Boeing 737 rests nose first at the intersection of W.55th Street and Central Ave. in Chicago Friday after it skidded off the runway at Midway Airport Thursday. (AP/Charles Rex Arbogast)

- This is a second AP source that doesn't agree even with the first source. It doesn't say anything about any cars (forget about 2 of them), it doesn't mention a fence of any sort, nor does it mention anybody dying. You'd think that was important.

So folks can you help? Are we being snowed by the media? Did this event really happen? Can we trust that it really happened?

Question 1: Did any cars get hit? Two reports don't mention it, the others do.
Question 2: How many cars did get hit? One report only says 1 car, some say 2 cars.
Question 3: Did anyone really die? Two reports don't mention any deaths at all.
Question 4: What did the plane crash through, did it crash through anything? Some reports say it crashed through a security wall, other a boundary fence, and others a safety fence. Some don't say anything about crashing through any sort of wall or fence.

So my conclusion is:
1. This story is a lie and made up by the media.
2. There may be some semblance of truth to it, but on the whole it is inaccurate and should not be given any credence. Probably a myth?
3. Each of these news medias are deliberately colluding to create a false story and they can't even get their lies straight.
4. Besides we all know that if a plane crashes into a car it will explode in a big fireball, so this whole story is just unacceptable.

---
Marsh, Herbert
(1757-1830)
English divine. Read more about Marsh here
WORKS
Lectures on the Criticism and Interpretation of the Bible, with two preliminary Lectures on Theological Study and Theological Arrangement: to which are added two Lectures on the History of Biblical Interpretation. By Herbert Marsh, D.D. Bishop of Peterborough. London, 1828. 8 vo. This is a new edition, revised, corrected, and enlarged, of the first four parts of the preceding course of Lectures. The two additional Lectures on the History of Biblical Interpretation, which were published separately, contain bibliographical notices of the principal writers on that subject.
The Authenticity of the Five books of Moses considered, being the substance of a discourse lately delivered before the University, by Herbert Marsh. Cambridge: printed for the Author, by J. Archdeacon; and sold by J. & J. Merrill, in Cambridge; J. Johnson and F. & C. Rivington, G. Robinson [and 4 others in London], 1792. 15 pp.; 4⁰
---
McDowell, Josh
(1939- )

Modern Christian apologist. Learn more about McDowell here.
WORKS
---
McGrew, Lydia
(Fl. 21st Century)
<!IMG SRC="lmcgrew.jpg" HEIGHT=100>
Ph. D. in English Literature, Vanderbilt University, 1995. Learn about McGrew here and here. Curriculum Vitae. Blogs, Extra Thoughts and What's Wrong with the World.
WORKS
---
McGrew, Timothy J.
(Fl. 21st Century)
Professor and Chairman (2005-2009), Department of Philosophy, Western Michigan University. Curator, Library of Historical Apologetics. Learn about Dr. McGrew here, here, and here.
WORKS
---
Michaelis, Johann / John David
(1717-1791)
<!IMG SRC="" HEIGHT=100>
Biblical scholar. Read more about Michaelis here.
WORKS
Introduction to the New Testament; Translated from the fourth edition of the German, and considerably augmented with notes by Herbert Marsh. Cambridge: printed by J. Archdeacon; and sold by J. & J. Merrill, and W. H. Lunn, in Cambridge; J. Johnson, and F. & C. Rivington [and 6 others in London], 1793-1801. 4 volumes; 80. Volume 1 of 4; Volume 2 of 4; Volume 3 of 4; Volume 4 of 4. Translated from Einleitung in die göttlichen Schriften des Neuen Bundes.
---
Miller, Glenn
(Fl. 21st century)
<!IMG SRC=".jpg" HEIGHT=100>
IT business executive. Founder, Christian Thinktank. Read more about Miller here and here.
WORKS
---
Mimpriss, Robert
(1797-1875)
<!IMG SRC="" HEIGHT=100>
Sunday School worker.
WORKS
---
Montgomery, John Warwick
(1931- )
World-class Christian apologist, philosopher and legal expert. John Warwick Montgomery is Distinguished Research Professor of Philosophy and Christian Thought, Patrick Henry College (Virginia); and Emeritus Professor of Law and Humanities at the University of Luton (England). Professor Montgomery holds ten earned degrees, including the LL.B.; LL.M. from Cardiff University, Wales; the A.B. with distinction in Philosophy (Cornell University; Phi Beta Kappa); B.L.S. and M.A. (University of California at Berkeley); B.D. and S.T.M. (Wittenburg University, Springfield, Ohio); M. Phil. in Law (University of Essex, England); Ph.D. (Univeristy of Chicago), and the Doctorat d'Université from Strasbourg, France. He told Contemporary Authors, "My world-view was hammered out at university; there I became a Christian. ... Like the late C. S. Lewis (one of my greatest heroes), I was literally dragged kicking and screaming into the Kingdom by the weight of evidence for Christian truth."
Visit The John Warwick Montgomery website and read more about Montgomery here.
WORKS
---
Newcome, William
(1729-1800)
<!IMG SRC="" HEIGHT=100>
Church of Ireland archbishop of Armagh and theologian.
WORKS
---
Paley, William
(1743-1805)
English divine and philosopher. Learn more about Paley here and here.
WORKS
---
Perman, Matt
(Fl. 21st century)
Christian consultant. Read about Perman here.
WORKS
A Few Thoughts on the Fast Company Article, "What the Bible Got Wrong". Posted November 13, 2010.
"I reject entirely the notion that 'the contradiction is the hallmark of truth.' If two things really contradict one another, they cannot both be true. But tension and the initial appearance of contradiction are something else altogether. They cause us to think harder about how the two truths fit together. They cause us to probe more deeply and come to an even greater understanding. Which is why crying out 'contradiction' when we see tension in the Bible is lazy and superficial. It leaves us with uncreative level one thinking, rather than bringing us deeper into a fuller understanding of the truth. These apparent contradictions are in the Bible on purpose. They are there on purpose in order to get us to think and thus in order to lead us to more profound insight."
---
Pickering, Wilbur N.
(Fl. 20th century)
<!IMG SRC="" HEIGHT=100>
Christian missionary in Valparaiso, Brazil. He has a ThM and a PhD in Linguistics.
WORKS
---
Pilkington, Matthew
(c. 1700s)
<!IMG SRC="" HEIGHT=100>
Irish priest.
WORKS
Sermon answering objections concerning the OT.
The Evangelical History and Harmony. London printed by William Bowyer for the author; sold by J. and J. Rivington, J. Hildyard at York, J. Fletcher at Oxford, W. Thurlbourn and F. Hopkins at Cambridge, G. Ayscough at Nottingham, J. Leake at Bath, and S. Trimer at Derby, 1747.


Thomas Hartwell Horne, An Introduction to the Critical Study and Knowledge of the Holy Scriptures, Vol. 2, 1854 edition: This harmonist professes not to adhere to any of the schemes laid down by his predecessors for arranging the evangelical history. It is not disposed in columns, like the works of Le Clerc, Toinard, and others; but the text is exhibited in such a manner as to relate the various discourses and facts recorded by the sacred writers in their identical words, and in the fullest manner possible, yet so as to avoid tautology. The history is divided into chapters, and these are subdivided into sections of moderate length. Two Chronological Dissertations are prefixed: 1. On the time of Herod's death, of the birth of Jesus Christ, the duration of his minis try, and the year of his crucifixion, &c. &c. 2. On the time and place of the adoration of the wise men. Notes are subjoined for the elucidation of particular passages. The work is executed with great care, and may frequently be purchased at a low price.

Passages related to eternal life in Moses and the Prophets.
---
Polyander, Johannes / Johannes Polyander van den Kerckhoven
(1568-1646)
<!IMG SRC="" HEIGHT=100>
Dutch Calvinist theologian, a Contra-Remonstrant. Read more about Polyander here.
WORKS
---
Prideaux, Humphrey
(1648-1724)
<!IMG SRC="" HEIGHT=100>
Dean of Norwich. Read more about Prideaux here.
WORKS
---
Rhodes, Ron
(Fl. 21st century)
<!IMG SRC="" HEIGHT=100>
Apologist. President of Reasoning from the Scriptures Ministries. Read about Rhodes here.
WORKS
<!A HREF="">Commonly Misunderstood Bible Verses: Clear Explanations for the Difficult Passages. Harvest House Publishers, August 1, 2008. 300 pp.
---
Roberts, Alfred, M.A.
(19th century)
<!IMG SRC="" HEIGHT=100>
WORKS
---
Robinson, Edward
(1794-1863)
<!IMG SRC="" HEIGHT=100>
Biblical scholar. Read more about Robinson here and here.
WORKS
A Harmony of the Four Gospels in English. According to the common version. Newly arranged, with explanatory notes, Rev. ed., with foot-notes from the rev. version of 1881, and additional notes by M.B. Riddle. Boston, Houghton, Mifflin,1886, xix, 205 pp.
A Harmony of the Four Gospels in Greek. Rev. ed., giving the text of Tischendorf, and various readings accepted by Tregelles, Westcott and Hort, and in the rev. English version of 1881. With additional notes by M.B. Riddle. Boston, Houghton, Mifflin 1885, xxvi, 273 pp.
Henry B. Smith and Roswell D. Hitchcock. The Life, Writings and Character of Edward Robinson. New York, 1863. Also here.
---
Robinson, Garet
(fl. 21st century)
<!IMG SRC="" HEIGHT=100>
Minister to Young Marrieds at Sugar Creek Baptist Church in Sugar Land, Texas. Read more about Robinson here. Website, Pro Ecclesia for the Church.
WORKS
---
Robinson, Rich
(Fl. 21st Century)
Senior researcher, Jews for Jesus. Read more about Robinson here and here.
WORKS
The New Testament: Contradictory Or Consistent? Posted August 15, 2006. "The study of the Bible can be invigorating, both in terms of what it clearly says, and in grappling with its more challenging passages. One can regard the Bible as (to quote Beth Moshe) 'lacking in harmony and coherence . . . flawed in contrary statements . . . unreliable' or one can approach it with the kind of humility that comes from realizing that we are far removed from the time, place and culture of its authors. Frankly, it is the first approach that is na've or simplistic, not the second. Many who have taken the time and trouble to read the Bible, study it, and yes, even question its problem passages have discovered that while the original messengers may be distant, the message is 'stunningly' contemporary close to us as our minds and hearts."
---
Rochford, James M.
(Fl. 21st Century)
<!IMG SRC="" HEIGHT=100>
Apologist. Read more about Rochford here. "There are various principles in harmonizing Bible difficulties?particularly the four gospels. These principles can help the interpreter to handle the vast majority of Bible difficulties."
WORKS
---
Scott, Thomas
(1747-1821)
<!IMG SRC="" HEIGHT=100>
Bible commentator. Read more about Scott here.
WORKS
---
Shamoun, Sam
(Fl. 21st century)
<!IMG SRC=".jpg" HEIGHT=100>
Apologist.
WORKS
---
Smith, Barry D.
(Fl. 21st century)
<!IMG SRC=".jpg" HEIGHT=100>
Associate Professor of Philosophy and Religious Studies at Atlantic Baptist University, Moncton, New Brunswick, Canada.
WORKS
---
Smith, Jay
(Fl. 21st century)
<!IMG SRC=".jpg" HEIGHT=100>
Missionary with Brethren In Christ World Missions, and affiliated with Hyde Park Christian Fellowship in London. Read about Smith here and here.
WORKS
With Alex Chowdhry, Toby Jepson and James Schaeffer. 101 Cleared-up Contradictions in the Bible. "The Bible is not simply one book compiled by one man as the Muslims claim for their Qur'an, but a compilation of 66 books, written by more than 40 authors, over a period of 1500 years! For that reason Christians have always maintained that the entire Bible shows the imprint of human hands. Evidence of this can be found in the variety of human languages used, the varying styles of writing, the differences in the author's intellects and temperaments, as well as the apparent allusions to the author's contemporary concepts of scientific knowledge, without which the scriptures would not have been understood by the people of that time. That does not mean, however, that the Bible is not authoritative, for each of the writers received their revelation by means of inspiration."
---
Starkie, Thomas
<!IMG SRC="" HEIGHT=100>
WORKS
A Practical Treatise of the Law of Evidence, and Digest of Proofs, in Civil and Criminal Proceedings. Second edition, with considerable alterations and additions. London: J. & W. T. Clarke, Law Booksellers and publishers, Portugal-Street, Lincoln's-Inn, 1833. Known in the legal profession as "Starkie on Evidence." Extracts from Volume 1. Rules: "Evidence to be weighed by a jury consists either in, 1st. the direct testimony of witnesses; or 2ndly, indirect or circumstantial evidence (u); or 3dly, in both, either united or opposed to each other. The nature and force of such evidence my be considered either separately or in conflict. First, as to the direct testimony of witnesses. The credit due to the testimony of witnesses depends upon, 1st, their honesty ; 2dly, their ability; 3dly, their number, and the consistency of their testimony; 4thly, the conformity of their testimony with experience; and 5thly, the coincidence of their testimony with collateral circumstances."
A Practical Treatise of the Law of Evidence, and Digest of Proofs, in Civil and Criminal Proceedings. London: V. and R. Stevens and G. S. Norton, 1842.


Volume 1 of 3.
It is here to be observed, that partial variances in the testimony of different witnesses, on minute and collateral points, although they frequently afford the adverse advocate a topic for copious observation, are of little importance, unless they be of too prominent and striking a nature to be ascribed to mere inadvertence, inattention, or defect of memory.

It has been well remarked by a great observer, [Dr. Paley] that 'the usual character of human testimony is substantial truth under circumstantial variety.' It so rarely happens that witnesses of the same transaction perfectly and entirely agree in all points connected with it, that an entire and complete coincidence in every particular, so far from strengthening their credit, not unfrequently engenders a suspicion of practice and concert.

The real question must always be, whether the points of variance and of discrepancy be of so strong and decisive a nature as to render it impossible, or at least difficult, to attribute them to the ordinary sources of such varieties, inattention or want of memory.--pp. 552-553.

A Practical Treatise of the Law of Evidence, and Digest of Proofs, in Civil and Criminal Proceedings. 10th edition. London: T. & J.W. Johnson & Co., 1876 edition. 936 pp.

---
Stowe, C. E. (Calvin Ellis)
(1802-1886)

American educator.
WORKS
---
Strachan, Alexander
(fl. 19th century)
<!IMG SRC=".jpg" HEIGHT=100>
Reverend.
WORKS
---
Stuart, Moses
(1780-1852)
Biblical scholar. Read more about Stuart here, here and here.
WORKS
---
Talbot, Matthew
(c. 1800)
<!IMG SRC="" HEIGHT=100>
WORKS
---
Taylor, Isaac
(1787-1865)
<!IMG SRC="" HEIGHT=100>
Author. Read more about Taylor here.
WORKS
History of the Transmission of Ancient Books to modern times, together with The Process of Historical Proof; or, A concise account of the means by which the genuineness of ancient literature generally, and authenticity of historical works especially, are ascertained. A New edition, revised and enlarged. Liverpool: E. Howell, 1889. xii, 401 p. 20 cm. 1875 edition.

Very few facts of importance, such as form the proper subjects of history, rest entirely upon the testimony of a single historian, or are incapable of being directly, or remotely confirmed, by some kind of coincident evidence. Whenever therefore a question arises relative to the truth of a particular statement, recourse must be had, either to the testimony of contemporary writers, or to the evidence of existing monuments. But even if all such means of corroboration should fail, and if we meet with a perplexing silence where we might expect to find confirmation, we are by no means justified in rejecting the unsupported testimony, merely on the ground of this want of correlative support. Many instances may be adduced of the most extraordinary silence of historians relative to facts with which they must have been acquainted, and which seemed to lie directly in the course of their narrative. Important facts are mentioned by no ancient writer, though they are unquestionably established by the evidence of existing inscriptions, coins, statutes, or buildings. There are also facts mentioned only by some one historian, which happen to be attested by an incidental coincidence with some relic of antiquity lately brought to light; if this relic had remained in its long obscurity, such facts might (we see with how little reason) have been disputed.

Nothing can be more fallacious than an inference drawn from the silence of historians relative to particular facts. For a full, comprehensive, and, if the phrase may be used, a business-like method of writing history, in which nothing unimportant--nothing which a well-informed reader will look for, must be omitted, is the produce of modern improvements in thinking and writing. The general diffusion of knowledge, and the activity of criticism, occasion a much higher demand in matters of information to be made upon writers than was thought of in ancient times. A full and exact communication of facts has come to be valued more highly than any mere beauties of style; at least, no beauties of style are allowed to atone for palpable deficiencies in matters of fact. The moderns must be taught--and pleased; but the ancients would be pleased, and taught. Ancient writers, and historians not less than others, seem to have formed their notions of prose composition very much upon the model of poetry, which, in most languages, was the earliest kind of literature. As their epics were histories, so, in some sense, their histories were epics. Such particulars, therefore, were taken up in the course of the narrative, as seemed best to accord with the abstract idea of the work--not always those which a rigid adherence ot a comprehensive plan would have made it necessary to bring forward.

The Process of Historical Proof. London, Printed for B. J. Holdsworth, 1828. viii, 338 pp. 22 cm.
Thomas Chalmers, Evidence and Authority of the Christian Revelation: "Taylor in his Transmission of Ancient Books to Modern Times," p. 7, says, "Satisfactory evidence in support of the first proposition (the genuineness of the books) will prove that the works in question are not forgeries; and of the second (their authenticity)will show that they are not fictions."
"Both the book now quoted, and another by the same author on The Process of Historical Proof, are most important accessions to the literature of the argumentative evidence for Christianity. Few writers have exhibited in such bold relief the strength and solidity of the cause."
---
Taylor, Ross A.
(1955- )
Software/process engineer. Read more about Taylor here.
WORKS
---
"Theologigal"
(fl. 21st Century)
American apologist. Read about "Theologigal" here.
WORKS
A Tale Of Two Infographics: Responding To Claims Of Contradiction Within The Bible. Posted 11/23/2010.
"Let me just pause for a moment to note some irony here: Harris has collaborated with a group of people to push forth a set of ideals based on what they believe about the world with an inexorable reliance on one thing (science) as the end-all be-all in determining the how and why of existence?... It sounds an awful lot like what they say they?are against, but they've just made science their god, put their faith in humanism and naturalism, and made scientific studies their holy text (which, as science advances, continues to slough off a great number of older studies once deemed absolute and replace them with new ones). And in order for their way of thinking to thrive, they have to make sure any other set of beliefs looks foolish, even if it means taking things out of context and insisting that things mean something they do not, and often resorting to the old tactic of insidiously making fun of their felt opponents in hopes that the more and more the opposition is painted in a foolish light then they will be weakened."
---
Thorburn, Thomas James
(1858- )
<!IMG SRC="" HEIGHT=100>
Author.
WORKS
The Resurrection narratives and modern criticism; a critique mainly of Professor Schmiedel's article "Resurrection Narratives" in the Encyclopedia Biblica. London: Kegan Paul, 1910. xx, 217 pp. Also here and here.

(TM) A defense of the resurrection that rests on the Gospels will be challenged by those who maintain that the Gospel records are hopelessly contradictory. This view was raised to prominence by the work of Strauss in the early 19th century, but it was cemented as the mainstream position in New Testament criticism by the work of people like Paul Wilhelm Schmiedel, whose article on the "Resurrection and Ascension Narratives" in Cheyne and Black, eds., Encyclopaedia Biblica, vol. 4 (Toronto: George N. Morang & Co., 1903), columns 4039-87, is one long catalogue of accusations against the narratives.

Thorburn's sober and careful volume goes through every one of Schmiedel's criticisms. Thorburn has no objection to critical study as such, but as he says, there is criticism, and then there is criticism. Thorburn conclusively demonstrates that Schmiedel?s criticisms do not stand up to fair-minded scholarly investigation and that many of them arise only because of his demonstrable misreading of the text. There are difficulties, he admits, in the resurrection narratives as they stand. But these difficulties are chiefly due to the brevity and fragmentary nature of the accounts. Judged as a whole and taken on the main issues, there is no doubt as to the general conclusion to which the evidence points.
---
Tong, Andrew / C. Ang
(Fl. 21st Century)
<!IMG SRC="http://www.classicapologetics.com/t/.jpg" HEIGHT=100>
New York University philosophy student. Read more about Tong here.
WORKS
---
Torrey, R. A. (Reuben Archer)
(1856-1928)
Evangelist and educator. Read about Torrey at CCEL and here.
WORKS
The Divine Origin of the Bible, its authority and power demonstrated and difficulties solved. London : J. Nisbet, 1904. 93 pp.; 19 cm. Also here. Text-searchable here.
Difficulties in the Bible. Whitaker House; Updated edition, October 2003. 219 pages. Buy this book here.
---
Tors, John
(Fl. 21st century)
<!IMG SRC="" HEIGHT=100>
Director of Truth in My Days, an online apologetics ministry.
WORKS
---
Townsend, George
(1788-1857)
<!IMG SRC="" HEIGHT=100>
Writer and Church of England clergyman.
WORKS
The New Testament, arranged in Historical and chronological order; with copious notes on the principal subjects in theology; the gospels on the basis of the harmonies of Lightfoot, Doddridge, Pilkington, Newcome, Michaelis; the account of the resurrection on the authorities of West, Townson, and Cranfield; the epistles are inserted in their places and divided according to the apostles' arguments. Boston: Published by Perkins and Marvin. Philadelphia: Henry Perkins. 1837.
With Joseph Barber Lightfoot, (1828-1889). The Old Testament, arranged in Historical and chronological order, (on the basis of Lightfoot's Chronicle,) in such a manner, that the books, chapters, psalms, prophecies, &c. &c. may be read as one connected History, in the words of the authorized translation: With copious indexes. 2nd edition. London: Printed for C. and J. Rivington, 1826. 2 vol.; 22 cm. 1821 edition, 2 vol. 22 cm., Volume 1. Volume 2.
---
Triablogue
(Fl. 21st Century)
<!IMG SRC="http://www.classicapologetics.com/x/.jpg" HEIGHT=100>
Protestant Christian apologists. Website here.
WORKS
---
Tuck, Robert
(1836-1911)
<!IMG SRC="http://www.classicapologetics.com/t/.jpg" HEIGHT=100>
Author.
WORKS
---
Wallace, J. Warner
(Fl. 21st Century)
Los Angeles County Homicide Detective, author, former atheist. Read about Wallace here and at Stand to Reason.
WORKS
---
Warfield, B. B. (Benjamin Breckinridge)
(1851-1921)
Biblical scholar. Read more about Warfield here.
WORKS
"On the Post-Exilian Portion of our Lord's Genealogy," The Presbyterian Review, Volume 2. New York: Anson D. F. Randolph & Co., 1881.
... "We conclude, therefore, that Luke's genealogy, from Zorobabel to Christ, is fully vindicated in its historical character. With regard to Matthew's, as we have no lists with which to compare it, we are forced to rest in the general considerations set forth at the beginning of this paper. If his Abiud is to be identified with Luke's Jodas, as seems probable, then Joseph's and Mary's lines part at that point, to meet again in the Saviour of the world, the real son of one and the legal heir of the other. There being no reason to suspect Matthew's list of not being historical, but, on the contrary, every internal evidence of its true historical character, it also may be safely accepted as vindicated from all doubt. The questions arising concerning Matthew's arbitrary omissions of names, and symmetrical arrangement into tessaro-decades, etc., are fully discussed in the works of Mill, Hervey, and Ebrard, quoted above."
---
Watson, Richard
(1737-1816)
<!IMG SRC="" HEIGHT=100>
English divine. (TM): Richard Watson (1737-1816), not to be confused with the Methodist theologian of the same name, was an Anglican theologian and scholar. He was a fellow of Trinity College, Cambridge, was appointed a professor of chemistry and later of divinity at Trinity. From 1782 until his death, he served as the Bishop of Llandaff.
The Oxford biography says of him: "A student of mathematics before he turned his hand to chemistry, Watson came fresh to the study of religion on his appointment as regius professor of divinity in 1771. He then applied himself not to theology or patristics but to biblical study of the New Testament....In his six volumes of Theological Tracts (1785), which reprinted twenty-four extracts from nineteen writers for 'young persons of every denomination' (1.v), he included works by a number of dissenters, even some Unitarians, insisting that he 'did not at all consider the quarter from whence the matter was taken, but whether it was good, and suited to my purpose' (1.xix). His aim was to establish the truth of Christianity and defend his young readers 'from that contagion of Infidelity which is the disgrace of the age' (1.ix); his target was deists not dissenters...Twice in his career he came forward as a defender of the Christian faith: in 1776 his Apology for Christianity addressed Gibbon's sceptical account of the growth of Christianity in Decline and Fall of the Roman Empire; twenty years later his Apology for the Bible (1796) responded to the second part of Thomas Paine's deist Age of Reason, published in 1795. While his rejoinder to Gibbon was relaxed and courteous that to Paine was urgent and anxious; the debate was no longer an intellectual exercise but a crucial defence of the political and social order."
Read more about Watson here.
WORKS
An Apology for Christianity, vs Edward Gibbon.
An Apology for the Bible. (TM): The first of these two short books by Watson is a response to Edward Gibbon's treatment of the rise of Christianity in his Decline and Fall of the Roman Empire (1776); the second is a response to Thomas Paine's coarse but popular attack on Christianity in The Age of Reason (1794-95). Both of Watson's works combine considerable learning with graceful rhetoric. He treats Gibbon with the respect due to a scholar of high standing, a compliment that Gibbon appreciated and returned in some correspondence that passed between them in November of 1776. With Paine, Watson allows himself a more remonstrating tone.
Watson had a clear sense of the limitations of the genre in which he was writing, and in a note to the fifth (1791) edition of his Apology for Christianity he expresses "an earnest wish, that those who dislike not this little Book, will peruse larger ones on the same subject." His six volume Collection of Theological Tracts (1785; 2nd ed. 1791) gives some indication of where he hoped his readers would go.
Anonymous. The Life of Right Rev. Dr. Watson, F. R. S. . From The Christian Journal, and Literary Register; Jul 19, 1817; 1, 13; pg. 193.
---
West, Gilbert
(1703-1756)
<!IMG SRC="" HEIGHT=100>
Author.
WORKS
Observations on the History and Evidences of the Resurrection. London, 1747. 8vo. Thomas Hartwell Horne, An Introduction to the Critical Study and Knowledge of the Holy Scriptures, Vol. 2, 1854 edition: The multiplied edition of this most valuable treatise, which places the history of the resurrection on impregnable ground, sufficiently attest its value, and the high estimation in which it is deservedly held. Mr. West had for a time listened to the blandishments of infidelity; and the treatise in question was written in consequence of the inquiries which he conscientiously instituted into the evidence of Christianity, of which he lived and died a bright ornament. His work is noticed here, on account of the luminous and satisfactory manner in which he has harmonised the several accounts of the evangelical history of the resurrection.
---
Williams, Arthur Lukyn
(1853-1943)
<!IMG SRC="" HEIGHT=100>
English New Testament scholar at Jesus College, Cambridge. Anglican clergyman. From 1878 until 1884 he was Principal of Moore Theological College in Sydney, New South Wales. Read about Williams here.
WORKS
A Manual Of Christian Evidences For Jewish People. Volume 1. Cambridge: W. Heffer, 1911. 280 pp. Volume 2. London : Society for Promoting Christian Knowledge, 1919. 228 pp.
Adversus Judaeos. A Bird's-Eye View of Christian Apologiae until the Renaissance. Cambridge, Cambridge University Press, 1935. Preview.
Abstract: A. Lukyn Williams (1853-1943) presents here a wide range of examples of Christian apologetic writings about Judaism. Taking material from the earliest years of the Christian Church until the Renaissance, the book investigates sources with Syriac, Greek, Spanish, and Latin origins. It includes observations on lost or possible books such as the first 'Book of Testimonies' posited by J. Rendel Harris (with whom Williams did not fully agree) which pre-dated the Biblical Gospels; incomplete early treatises; and scriptural extracts. Concerned more with historical detail than with exegesis, Williams' study provides extensive scholarly commentaries on all the texts included and covers possible dates of origin, sources, intended audience, and biographical information about the authors. First published in 1935 with the aim of offering source material in an area often neglected by scholars, the book remains a useful resource for students and scholars of Christian?Jewish relations.
---
Wilson, Douglas
(1953- )
<!IMG SRC="" HEIGHT=100>
Author. Read about Wilson here.
WORKS
A Little Something Called Context. Posted November 13, 2010.

How'm I supposed to defend the faith against these swamis of reason when they keep making me wheeze like they do?

Sam Harris, aspiring scientist and indignation impresario, is promoting this project, in order to advance the sweet voice of reason. You can look at a really cool graphic they have put together here. The base line represents all the verses of the Bible, and the red lines all arch, like so many mortar shots, to the location of another verse, with which it is supposed to collide. You can then tell at a glance that the Bible is just full of contradictions. The night sky is lit up with them. A really cool graphic is necessary to illustrate this because today's street smart youth know that iPhone apps have dispensed with the need for actual arguments and textual study, you know, the kind with books.

I took a random sampling of just a couple of their contradictions, and addressed them below. I will perhaps be forgiven if I don't work through them all. You don't need to drink the whole bottle to tell that it's vinegar. So, here are a couple drops from their bottle, in all their glory, and I don't think I am risking contradiction when I say we need to look elsewhere if we are looking for Pinot Noir that goes with the tenderloin.
---
Wilson, James P.
(1742-1798)
<!IMG SRC="" HEIGHT=100>
WORKS
---
Zeolla, Gary F.
(Fl. 21st century)
Powerlifter. Director of Darkness to Light Ministry. Read more about Zeolla here.
WORKS
Easter Harmony. Presented in response to the article "Leave No Stone Unturned: An Easter Challenge For Christians" posted on the Internet Infidels Web site.
---
Return to the Main Page